La musique de Blanche-Neige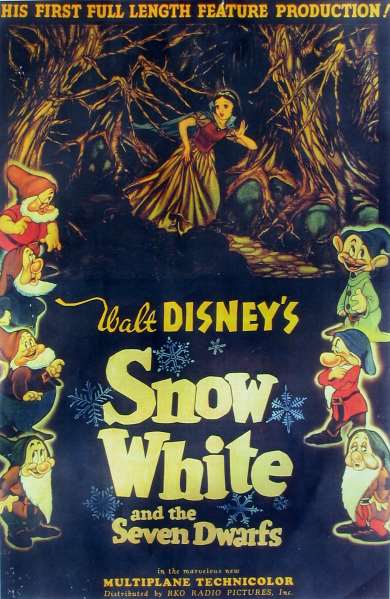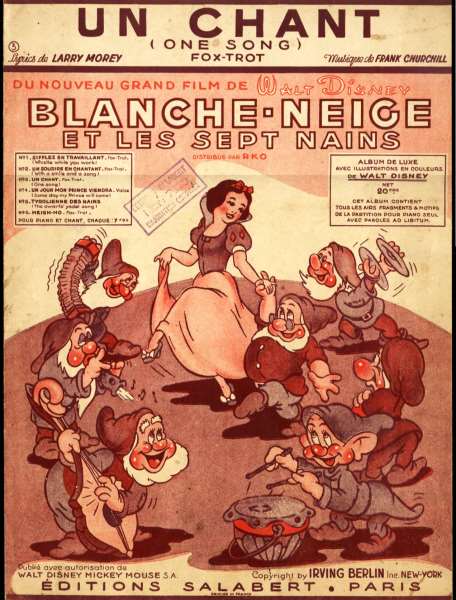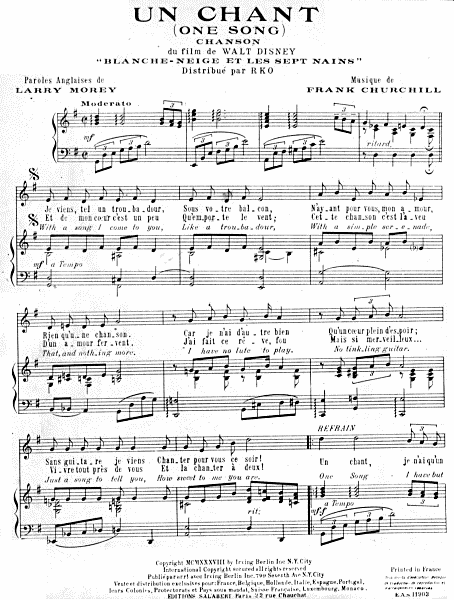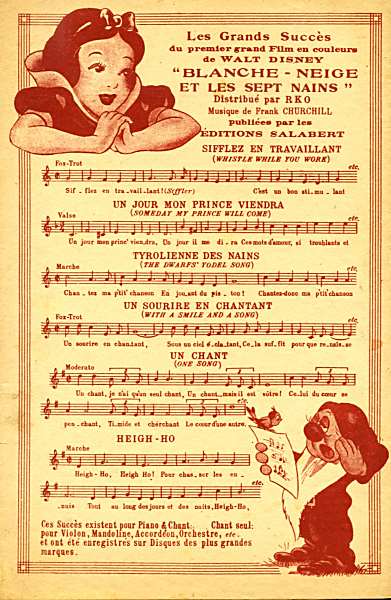 Un Chant (One Song), fragment, extrait "du nouveau grand film de Walt Disney Blanche-Neige et les sept nains", paroles anglaises de Larry Morey, musique de Frank Churchill. Partition originale, 1938 (Copyright by Irving Berlin Inc N.Y.City, et pour la France : Éditions Salabert) - Coll. D.H.M.
---
Ce site entend se conformer à la législation sur les droits d'auteurs,
selon la Convention de Berne et la Convention universelle sur le droit d'auteur.
En cas d'apparente infraction, veuillez communiquer directement avec le webmestre
afin de résoudre immédiatement tout litige.
This web site strives to fully comply with the copyright law,
according to the Bern Convention and the Universal Copyright Convention.
Should you feel that this site displays any material that raises an apparent copyright infringement,
please e-mail us immediately to have any infringing component promptly removed.

---